Size Chart

The vintage look of jacket fashions-up casuals or office wear, while welt pockets and a hidden front zip closure finish this feminine
Product Details The vintage look of fashions-up casuals or office wear, while welt pockets and a hidden front zip closure finish this feminine design. Genuine Princess seams for a flattering fit Leather overlay on the standup collar and cuffs Shiny nickel zip closure hidden in front placket Topstitch detail Polyester lining Specs:21" long, 1.40 pounds
The Jacket Maker's Difference
Finest Raw Materials
t all starts with the raw materials and since we carry our life in our jackets, we don't use anything but only the best possible materials.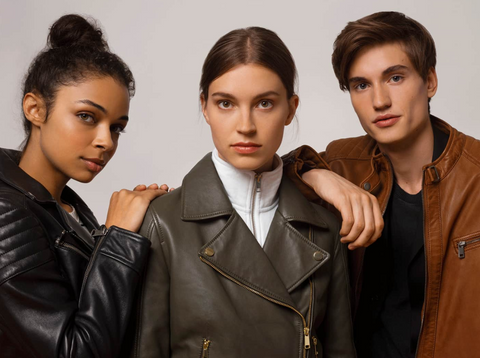 Exquisite Craftsmanship
Our products are handmade, one at a time by one craftsman with precision and attention to detail, unlike mass chain production. Not opting for chain production means higher cost but a better quality than you will notice in our stitching.