The handcrafted medieval version from solid wood is the fairy cabinet in the castle of a cartoon. And it brings it to life and bring it to practical furniture.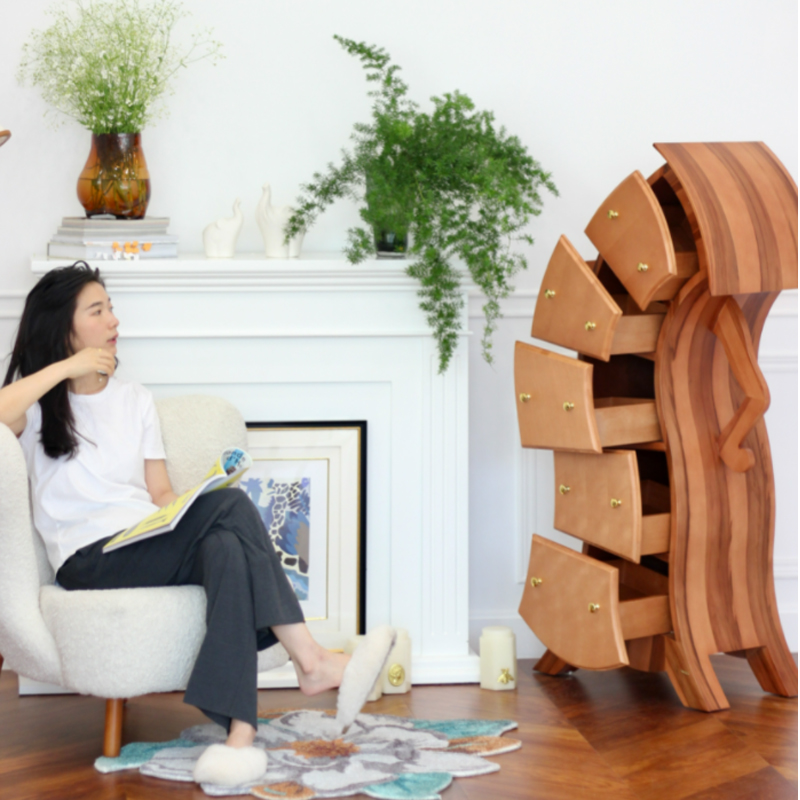 Not only is it cute, it also has an arrogance that cannot be duplicated. It tilted its head, hands akimbo, and has a look that you can't understand me and can't kill me. The smooth S lines on the cabinet body structure are all handmade by craftsmen.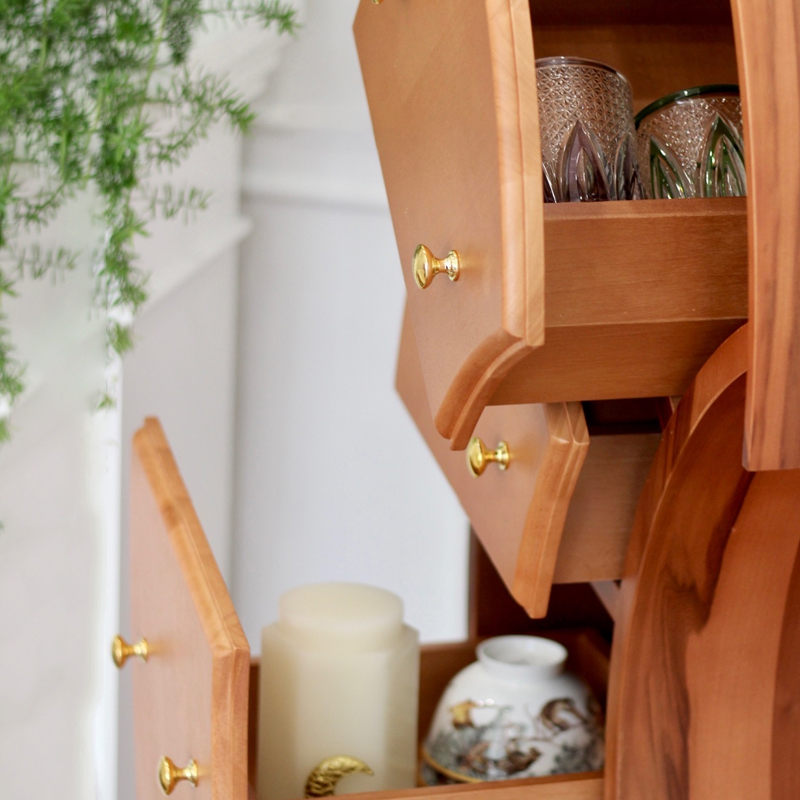 The extension of the arm has a length of 0.8 m, and it does not occupy the space of the home if it is placed in front, horizontal, or any angle.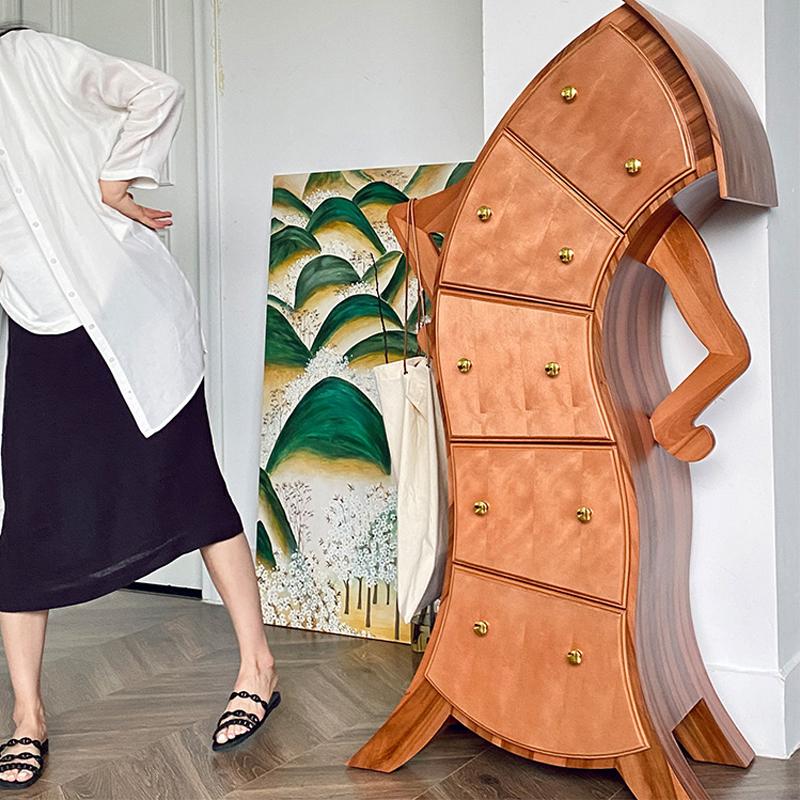 The wood grain of the cabinet is luxurious and exquisite: natural texture, full color, and light apple wood fragrance.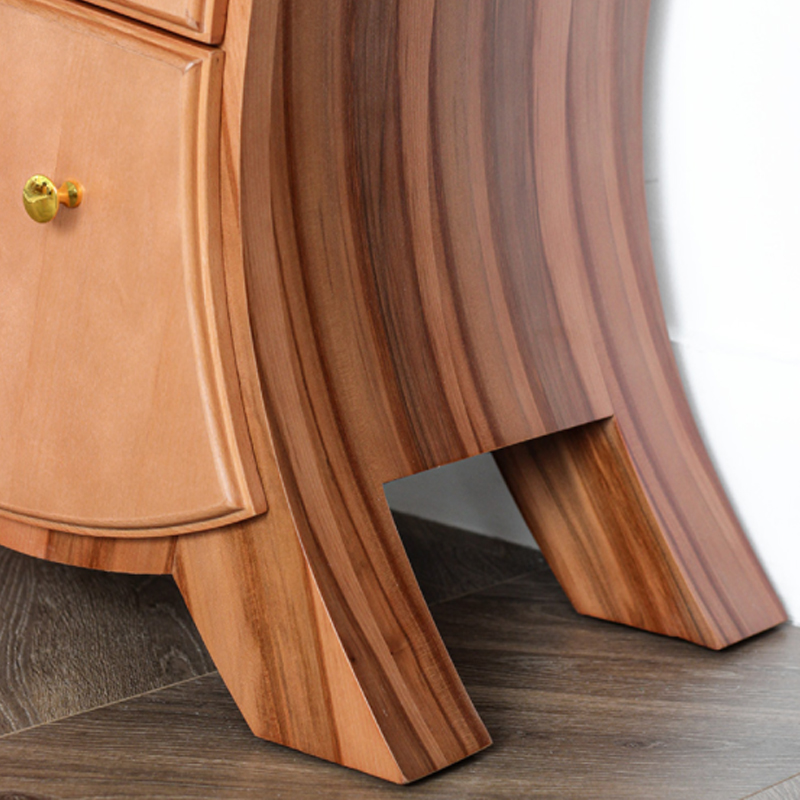 Unique body shape: it can be called "reverse the gravity of the cabinet world". With the exquisite brass handle, it's a work of art just sitting there.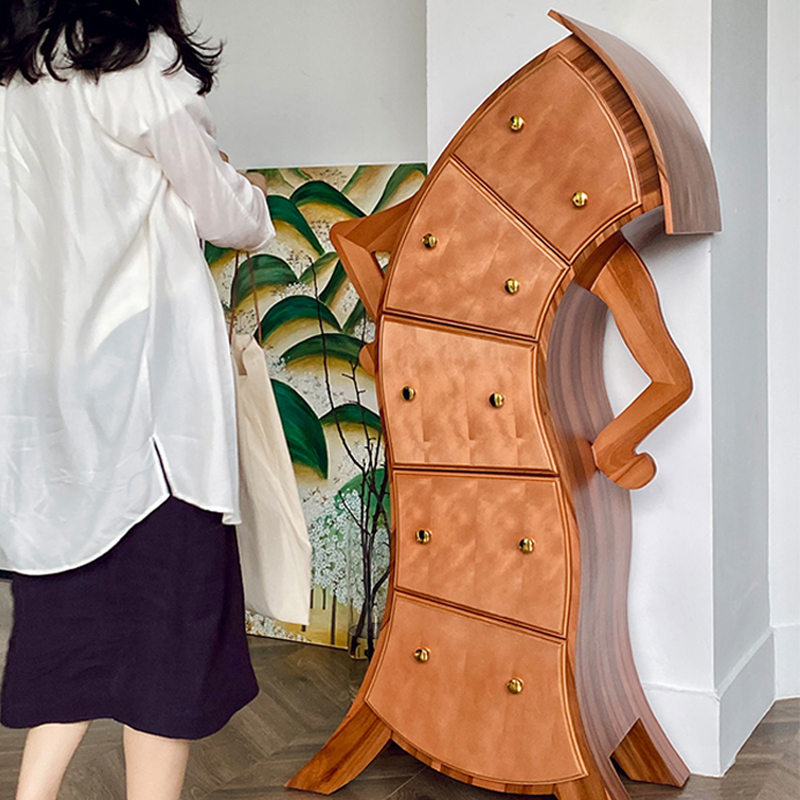 Small space and great inspiration: a total of 5️ grids, the depth of the cabinet is 29 cm (manual measurement deviation ±(1-2 cm))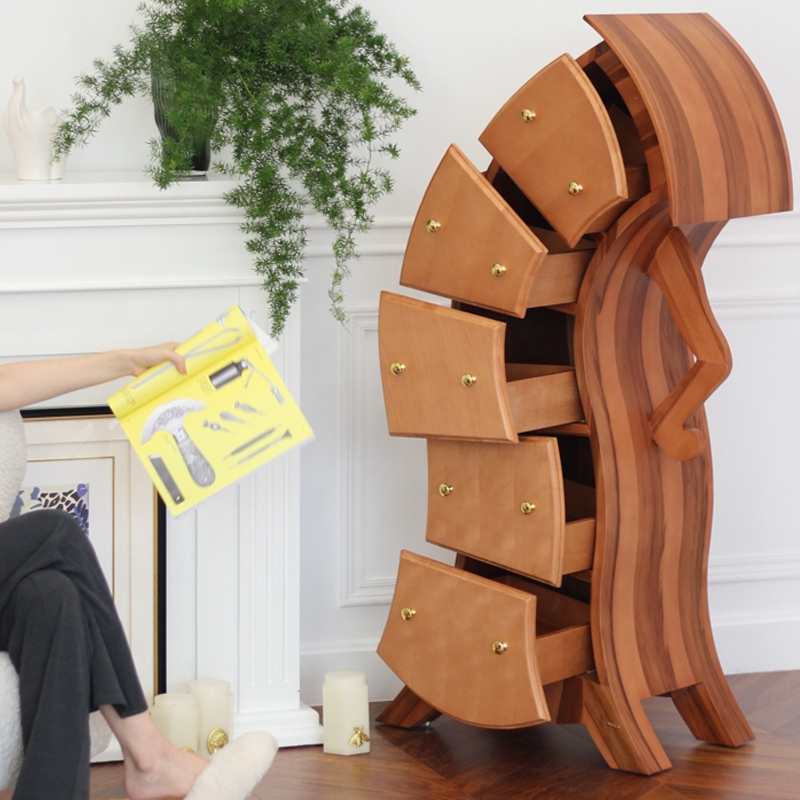 Detail:
Material: wooden material
Style: retro style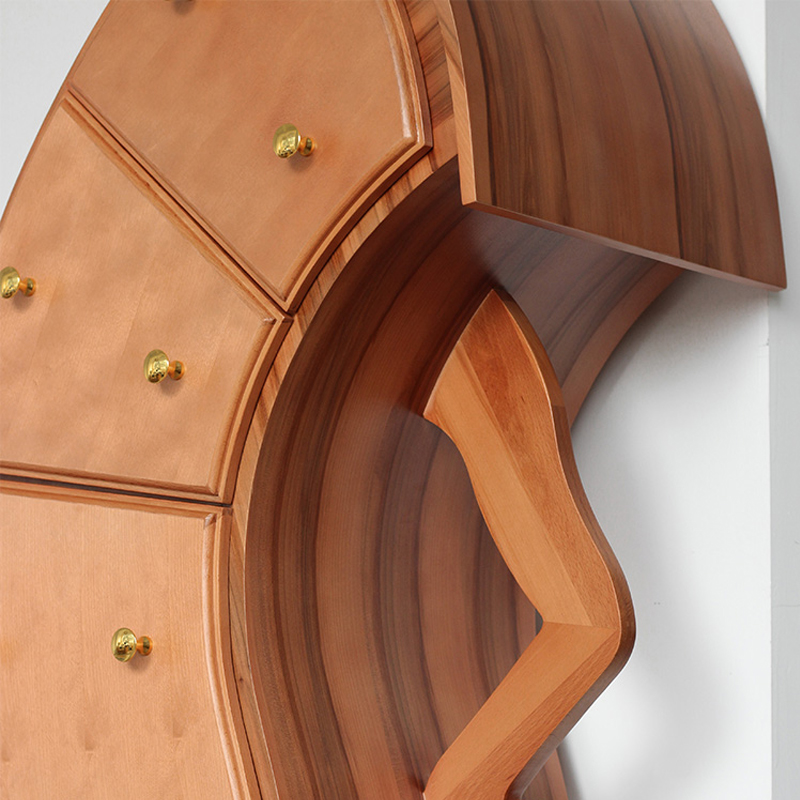 Use:
Make the entrance cabinet: put the keys, letters, card holders, sunglasses, mobile phones and other small things to go out
Make the bedroom cabinet: put clothes, put gold and silver soft enough
Make the sideboard: put precious cups and plates, put silver spoons and golden forks, coffee and tea...